Nicotine Pastilles (Patented worldwide) www.nobacco.in
NOBACCO® Soft Lozenge (pastille) is the easier way to quit smoking or chewing tobacco/gutkha. NoBacco is made with an innovative licensed German technology which allows encapsulated nicotine to be taste masked and released gradually, but at the same pace as you would from cigarettes or tobacco/gutkha. This technology ensures that if consumed in the prescribed manner, DO NOT CHEW | SUCK SLOWLY you do not get the normal side effects like nausea or heartburn. This technologically advanced formulation is the easiest way to ensure that you reduce if not quit, at your own pace.
Better Alternative
What makes NOBACCO® a better alternative to other products used for quitting tobacco? NOBACCO® only contains a 'clean' form of nicotine. Its unique formulation ensures a slow and easy release of nicotine to give you a nice and smooth feel. And most importantly, it helps you quit privately, silently and effectively. NOBACCO® is need based – to be consumed only when there is a desire or craving associated with withdrawal of tobacco, allowing your body to adjust to the gradual decrease in the intake of nicotine. Its effect works just like smoking a cigarette or chewing tobacco, and lasts as long, while reducing side effects such as mood swings, irritability, anxiety, headaches, constipation, and sleeplessness associated with quitting the habit.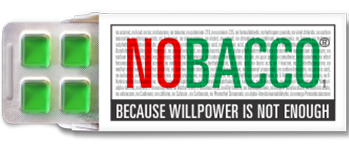 Turmeric extract lozenges (worldwide patent pending) www.turmgel.com

Quicksorb Hydrogel Technology
A revolutionary technology that allows the lozenges to dissolve in the mouth and get instantly and directly absorbed into the bloodstream, thus preserving all the therapeutic properties and prompting quick action without any side effects.
Turmgel uses state-of-the-art, first-of-its-kind technology that infuses each lozenge with the medicinal properties propagated through Ayurveda for generations – thereby blending ancient knowledge with modern science. Turmgel brings you pure turmeric extracts in the form of an easily consumable, delicious lozenge.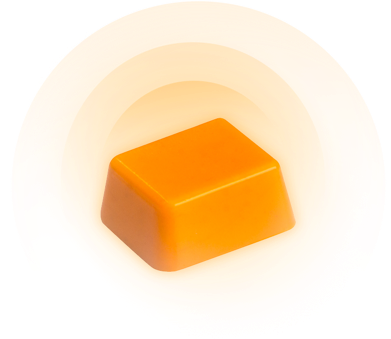 BiTS (
B

ite,

T

wist,

S

wallow) technology

Its a technique by which a unique bottle shaped capsules are manufactured, which renders the capsule to be Bite-able, since the top portion of the capsule can be twisted to open up the the capsule, it is easily twist-able, also it can be swallowed like consuming any other capsule. Therefore, the name 'BITS'.