Gelnova Laboratories (India) Pvt. Ltd. was established in the year 2002 in Navi Mumbai by late Mr. Vasant Thakkar. We are engaged in manufacturing of Soft Gelatin Capsules & Lozenges for pharmaceutical applications with a cumulative experience of over 50 yrs in the industry.
Our Promoters:
Mr. Vasant Thakkar


Principle promoter of Gelnova


Around 50 yrs of experience in Soft Gelatin Manufacturing.

Mr. Jatin Thakkar


Managing Director of Gelnova


Graduate Chemical Engineer from University of Minnesota, USA.


26 yrs of experience in the industry.


10 yrs of experience in Sustained Release, Time Release & Modified Release Technology & 16 years of experience in Soft Capsules & Soft Lozenges.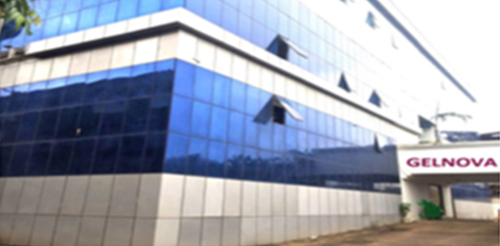 Our Presence:

North America


South America


Italy


Sri Lanka


Thailand


Germany


Turkmenistan

Ghana


Nigeria


Georgia


Kenya


Sudan


UK


Costa Rica

Kyrgyzstan


Zambia


Namibia


Jamaica


Tajikistan


Qatar


France

Philippines


Vietnam


Uzbekistan


Myanmar